Professional Dustless Tile Removal
Removal of all types of floor tile and other materials, whether it is Ceramic Tile, Saltillo, Stone, Thin-set Mortar, Wood flooring for residential and commercial business.
We service locations in the Mid-Atlantic and surrounding areas and will travel almost anywhere in the USA!
Choose a safer, cleaner dustless environment for removing Tile and Thinset
We take all the stress out of tile removal by offering an efficient ceramic tile, saltillo, stone, thin-set mortar, adhesive removal system that eliminates dust contamination in closets, cabinets, and drawers, on drapery, furniture, rugs and in electronics.
With our dustless tile removal system we can reduce time spent in the removal process. Some jobs take only a day.
Certified by the only actual Dustless System on the market.
Significantly increase the time available for installation of new flooring for Building Contractors and Homeowners.
Achieve measurably flatter, cleaner surfaces that reduce time required for floor preparation and the number of adhesives needed for installation.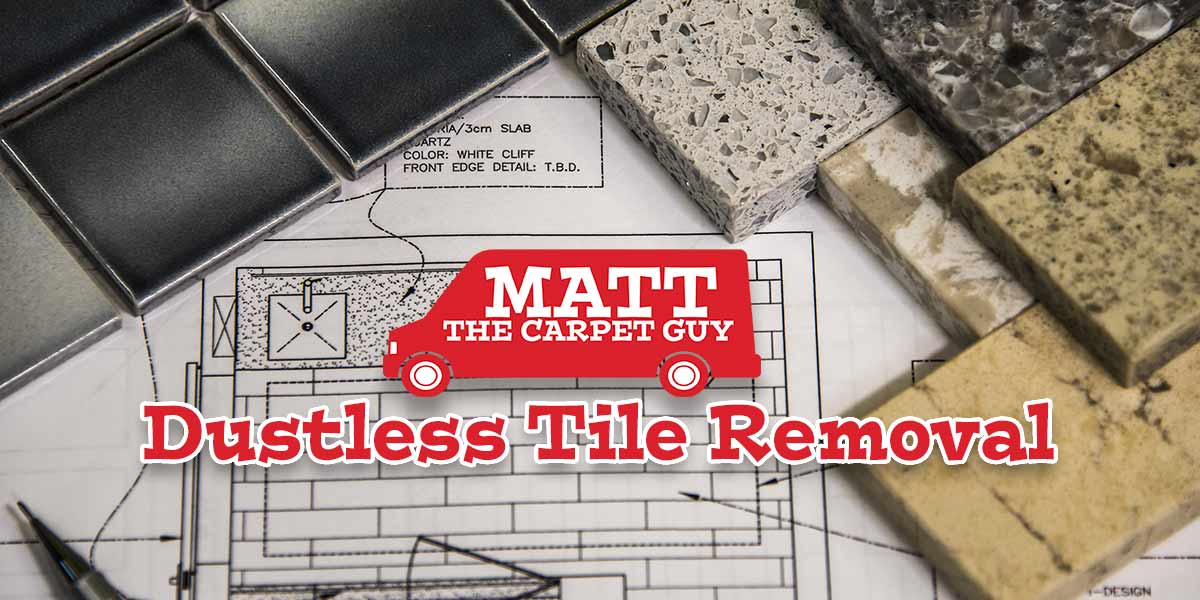 Our Dustless Tile Removal System
If you are looking for clean tile flooring removal, with all of the ceramic tiles, porcelain tiles, travertine, stone, thin set, mortar, grout and all the dust gone, call us today about your project.
We support and work with Homeowners, Tile Installers and Building Contractors
For professionals in flooring removal and flooring installation, it is no longer necessary to spend countless man hours and thousands of dollars in material costs to prep before and clean up after your flooring removal projects.
Being able to offer tile removal has benefits for both contractors and homeowners. Consider how much time and effort is spent prior the start of a removal project putting up ineffective plastic only to spend more time and effort cleaning up the dust after the removal is completed.
Our process is so clean, no plastic sheeting, tape or water is required to protect your home from dust.
Your indoor air quality does not change even as tile and thinset are being removed at unbelievable speeds.
Flooring can be removed from closets with clothing still hanging in them and from pantries with food still on the shelves.
There is no need to move out of your home, pay for multiple visits from a commercial cleaning service, or put off the removal of your floors any longer.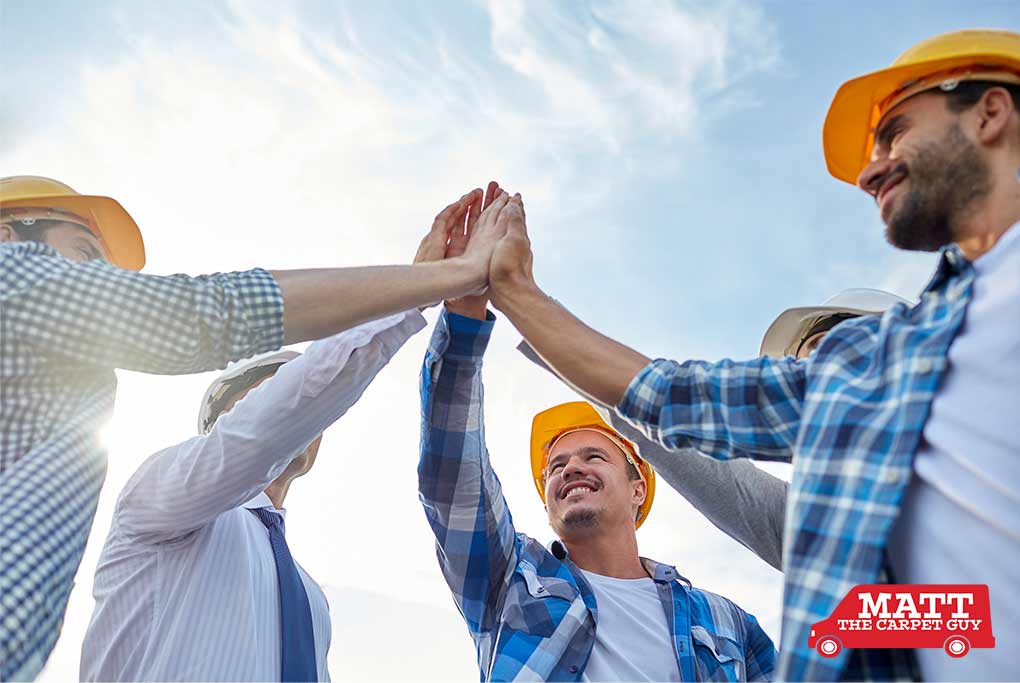 We Can Save You Money Removing Tile
With traditional ceramic tile removal tools and methods, homeowners will have to pay additional costs to hire professional companies to do multiple home and HVAC ductwork cleanings, with the possibility of dust appearing out of nowhere for months. NOT WITH US! We take the dust with us.